Books & Recordings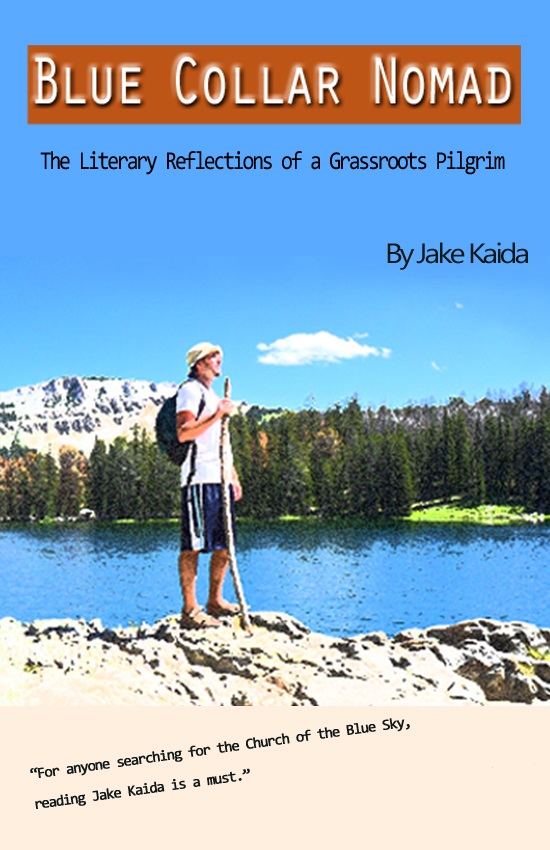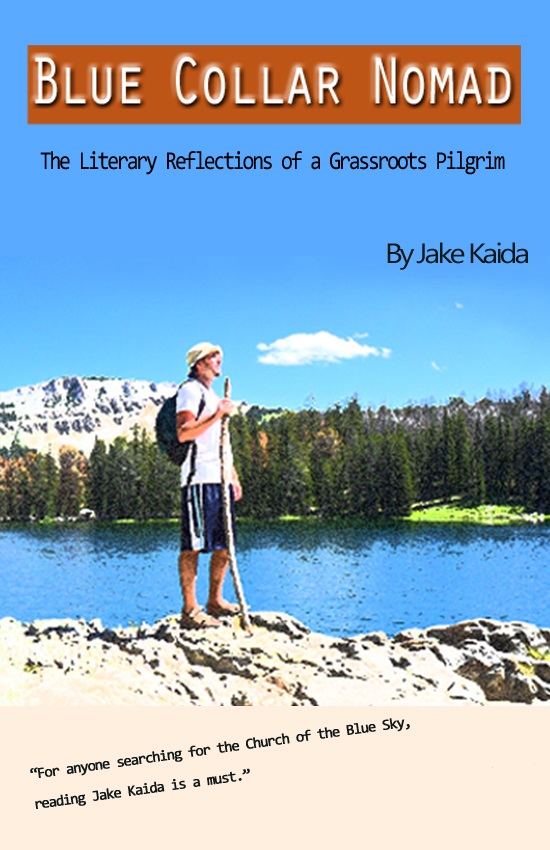 Books & Recordings
Falling onto the Ground - $30
A Collection of Autumn Leaf Prints with Seasonal Poems
This beautiful collection of Haiku, Tanka, and Lanterne poems paired with Autumn Leaf Prints honors the fleeting glory of autumn and its transition into the contemplative grace of the bare winter landscape. These poems are precise flashes of presence, unrehearsed, deciduous, and transient, like leaves. The 41 full-color leaf prints also offer an educational insight into the varietals of trees that inhabit the northeastern part of the United States. It is art inspired by the sacredness of creation.
This book was published May 2018 by the Stony Point Center, a multi-faith retreat center in the Lower Hudson River Valley, where Jake served as the artist-in-residence from September 2017 - May 2018. It was printed in the U.S.A. on 100% post-consumer recycled paper with plant-based inks.
Nomadic Devotion - $12
A Contemporary Inquiry into the Poetics of Place
The prose poems, or vignettes, within this book, which are divided into six locational groupings, reveal that deep inquiry into the poetics of place can have a profound effect on our art, psyches, souls, interpersonal relationships, communities, and ultimately our cosmologies. When read together, these writings take the reader on a journey throughout various seasonal locales in North America, awakening us to the shamanic powers of place,and our entire environment's transformative effects upon us.
Blue Collar Nomad - $17
The Literary Reflections of a Grassroots Pilgrim
This deeply engaging collection of travel essays explores the environmental, cultural, and spiritual topography of North America through the rhythmic lens of a nomadic soul. These atmospheric narratives blend genuine working class ethics with jazzy intuitive prose in order to transport readers deep into various localities and communities in the United States and Canada. Each of these essays present meaningful dialogues between the author and a cast of unique and marginalized local characters which explore what it means to be in-place, to feel out-of-place, and the idea/reality of home in a postmodern, materialistic world.
Miami Session - $10
A Spontaneous Jazz and Poetry Recording
Miami Session is the product of an unrehearsed, one-take, jazz and poetry collaboration between jazz pianist Eddie Higgins and poet Paul Jacob, with all of its raw imperfections and beatific precision. It was released in a very limited edition as a homage to that moment in time, when two artists, Eddie, a world renowned jazz pianist, and Jacob, a young writer coming into his own voice, collaborated together in the midst of palm trees and enduring pastel sunsets in the Autumn of 1999.
Pilgrim Package - $60
This package includes one copy of each product at a discounted rate.